Meet Crystal Gutierrez, Clinical Coordinator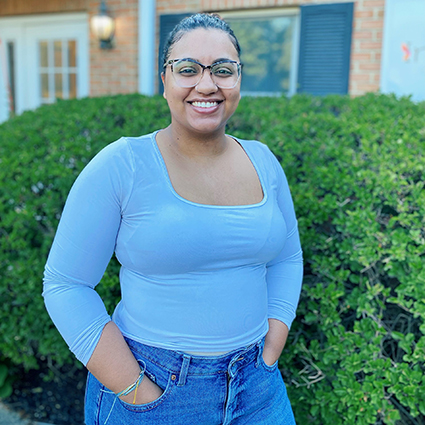 Crystal was first attracted to Intrinsic Care Chiropractic when she saw Dr. Matthew's "dorky" job posting, which mentioned they were looking for an "Obi-Wan mom." She recalls thinking, "Who doesn't want to work in a place where they start with an application that seems like they know how to have a little fun?" Crystal is delighted to be part of the team, as she loves working in such a fun and uplifting environment.
In her role at the practice, Crystal runs the exam room and does patient consultations. She will also be doing financials in the future.
Experiencing the Effects of Chiropractic
Before joining the practice team, Crystal hadn't had chiropractic care before. "It wasn't something that I knew was meant to be preventative or vital." Now that she gets adjusted regularly, she appreciates the many benefits of this form of natural health care.
"For me, what I find most interesting is that it has a huge impact on your ability to manage your emotions. I think many people tend to focus on chiropractic as a solution to physical issues or physical pains.
"But what I'm finding, especially now that I'm in care, is that something with your emotions happens. You start to better understand who you are, what you're feeling, and navigate that much more responsibly."
Appreciating the Positive Influence of the Practice
For Crystal, ending up at Intrinsic Care Chiropractic was unexpected and profoundly life-changing. "I don't know if it's having a supportive staff where you don't feel like you're drowning; I don't know if it's the emphasis on taking care of yourself; and I don't know if it's the actual chiropractic care; but there's something about all of it combined that just makes me want to be better."
Adopting a Wellness Lifestyle
Since she's become part of our wellness-focused practice, Crystal has incorporated healthy habits into her daily life. That includes working out, cooking healthy meals, and being mindful of what's in her food.
Other activities Crystal enjoys outside the practice are playing with her cats and reading books.

Crystal Gutierrez, Clinical Coordinator | (614) 396-6945