New Practice Member Charity Drive
Month of March – "Lucky Dog Drive"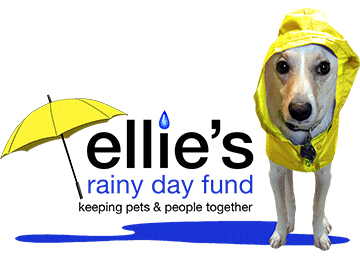 Initial exam for $100 (normally $225)
All exam fees donated 100% to Ellie's Rainy Day Fund
Mention Lucky Dog Drive when scheduling
Why we chose Ellie's:
As pet owners ourselves, we understand the important role pets play in the family! Supporting our practice members means supporting their four-legged family members, too. There's no price to put on the health of our loved ones and we understand that emergency healthcare gets expensive. Ellie's truly helps to ease the strain of a stressful time and keeps families together.
Why Choose Care with Us?
We are a vision driven team that sets the standard for chiropractic, high end holistic healthcare and personal development. We set the example for growth, transformation, and passionate service, providing options and outcomes beyond the commonly expected. We provide the extraordinary!
From Ellie's Rainy Day Fund
"Keeping families together by saving their pets' lives."
"We are honored to be partnering with the folks at Intrinsic Care to keep families together by saving their pets' lives. I love that both Intrinsic Care and Ellie's Rainy Day Fund are committed to going the extra mile to support optimal health.
Your incredible generosity is saving pets in medical emergencies, and the people who love them. THANK YOU, Dr. Matt and team, for your generosity and deep caring of our 4-footed family members!" –Juli, Director of Ellie's Rainy Day Fund
We help you to protect the love shared between families and their beloved pets by funding emergency and specialty veterinary care.

New Practice Member Charity Drive at Intrinsic Care Chiropractic | (614) 396-6945