Meet RJ Bumatay, Front Desk Coordinator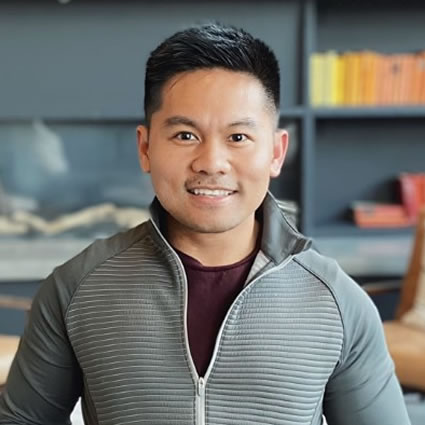 Our front desk coordinator, RJ Bumatay, is responsible for managing administrative tasks, but loves interacting with our practice members so much it almost doesn't feel like a job. He enjoys talking to people, getting to know their stories, and even relating to some of them too!
With a background in finance, RJ made the transition to the chiropractic field after a layoff from a previous position in the financial world. He was so intrigued by Dr. Matthews' unique and nerdy post, RJ decided to join the team at Intrinsic Care Chiropractic.
Connecting With Members
RJ genuinely enjoys talking with practice members. Witnessing the transformative power of chiropractic care has been truly awe-inspiring. He has the privilege of witnessing miracles unfold daily. Seeing members come in with pain and leave with renewed vitality and freedom from discomfort is an incredible experience.
Hearing practice members' backstories helps him understand their unique healing journeys, and gain insight into the ways chiropractic care positively impacts their lives.
Seeing Is Believing
Like many people, RJ was skeptical about chiropractic care in general. Network Spinal, something he had never heard about, took that doubt to another level.
After hearing members rave about how good they felt after a session, his opinion changed. So, after suffering with migraines for years, RJ decided to try NS, and has been virtually free of pain since.
Outside the Clinic
When RJ and his dog Loki are not taking care of practice members, they like to go to the quiet park near the river. An avid drone photographer and videographer, RJ often captures breathtaking aerial shots of the city and shares their beauty with others through social media or just relaxes and reads in this special place. RJ has a nerdy side when it comes to comic book heroes and is also a huge Swiftie!
You Are Welcome
When you come through the doors of Intrinsic Care Chiropractic, you can expect a friendly smile from RJ. He'll help make your pursuit of wellness just a little bit easier. Call today to book your visit!
CONTACT US »

RJ Bumatay, Front Desk Coordinator | (614) 396-6945