Daisy, Official Greeter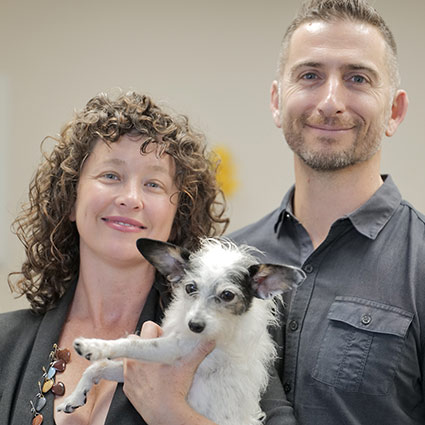 We don't know what kind of dog Daisy is, so we often refer to her breed as a 'small n' loud'!
Daisy is a sweet, affectionate, six-pounder with the biggest ears you've ever seen, and we couldn't love her more. When you visit us, you might be greeted with a bark or two, but she's sure to warm up to you and loves to cuddle. She's great with kids and enjoys her role in the practice.
In her spare time, Daisy can be found stealing tomatoes and green beans out of the garden. The next time you're in the practice, be sure to give her a head scratch. She can't wait to meet you.
Book an Appointment
Experience the incredible benefits of chiropractic care. Contact us today to schedule an appointment!
CONTACT US »


Daisy, Official Greeter | (614) 396-6945