Meet the Team at Intrinsic Care Chiropractic
Our friendly and caring team members are passionate about helping patients have an exceptional experience at every visit.
We'd like you to get to know them better.
Sarah Cooperider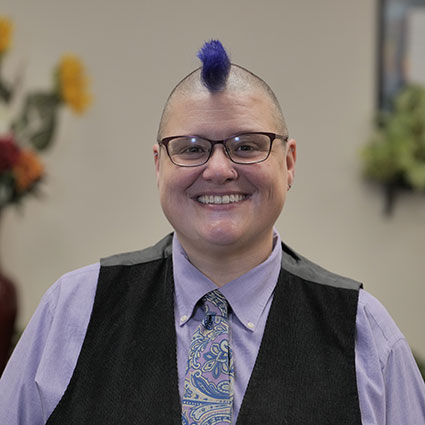 When she learned about the clinical assistant job opening, Sarah could tell it was a good fit for her. "The culture and environment they were portraying was in alignment with what I was looking for," she said. After coming in to do some shadowing and find out more about the practice, Sarah felt the job was something she could do well, and that it would allow her to fill her cup and give back to the community.
In her role at Intrinsic Care Chiropractic, Sarah runs the entire exam room, handles the consult conversations, and discusses costs of care with practice members. She'll make sure practice members know who everyone is at the practice, and then take them back to have their consult conversation.
If a practice member wants to continue with exams, Sarah performs those. When a practice member returns for their review with the doctor, she will sit down and go over care plan options.
Experience and Training
Before joining the team, Sarah worked in various office settings for radiology companies. She also has a background as a medical transcriptionist, and is a trained Reiki Master.
In Her Spare Time
When she's not at work, Sarah loves being out in nature, and particularly enjoys bird watching. She's also been a musician for years and has played at various festivals. Reading and sharing meals with friends and having great conversations are also some of her favorite things to do. Sarah also enjoys listening to meditation music.
Book an Appointment
Let Intrinsic Care Chiropractic help you feel your best. Contact us today to schedule an appointment!
CONTACT US »

Meet the Team at Intrinsic Care Chiropractic | (614) 396-6945