Meet Dr. Matthew Mancuso
Discovering Life-Changing Care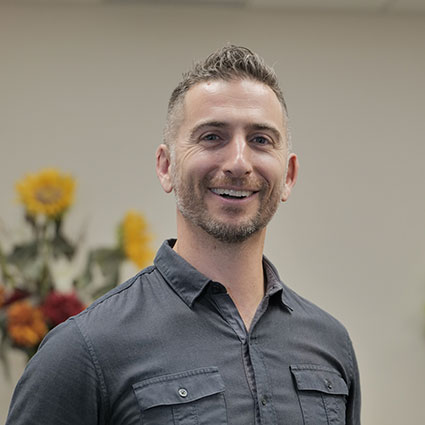 Dr. Matthew Mancuso was called to be a chiropractor as the culmination of an adventure in healing. He endured extended bouts of illness from birth to the age of twenty, "collecting" diagnoses like other children collected baseball cards, including asthma, allergies, migraines, and ulcers, as well as depression, anxiety, and anorexia.
By the time Dr. Matthew was a Pre-med and Psychology student in college, he had exhausted every option and 'alternative' available to him—medicine, psychiatry, Traditional Chinese Medicine, Reiki, nutrition, applied kinesiology, and more. It wasn't until he saw a chiropractor that his health drastically improved and the course of his life changed.
Education and Expertise
After completing his undergraduate education at the University of South Florida, Matthew moved across the country to attend Life Chiropractic College West in the San Francisco Bay Area. He graduated with his Doctor of Chiropractic Degree in 2005. He has practiced in the Republic of Ireland, California and Washington state. Since 2012, he has owned Intrinsic Care Chiropractic in Columbus, where he lives with his amazing wife Carrie and their tiny dog Daisy.
In addition to caring for practice members in our office, Matthew is honored to serve as one of the teaching staff of Network Spinal—the advanced neurostructural form of chiropractic he practices—and to travel the world educating and supporting other chiropractors and chiropractic students.
EXPLORE CHIROPRACTIC »

Understanding the Human Experience
Dr. Matthew has a diverse set of professional experiences, from working for public television, to serving as a drug rehab counselor for adolescents, to reading tarot cards in nightclubs. These experiences give Dr. Matthew unique perspectives on what it is to be human and the living value of health.
Enjoying Life
When he's not busy with work, Dr. Matthew loves spending time with his wife Carrie and their dog. He enjoys kettlebell workouts and French language classes, and is a fan of sci-fi and bad movies.

Dr. Matthew Mancuso | (614) 396-6945