Meet Loki, Office Pup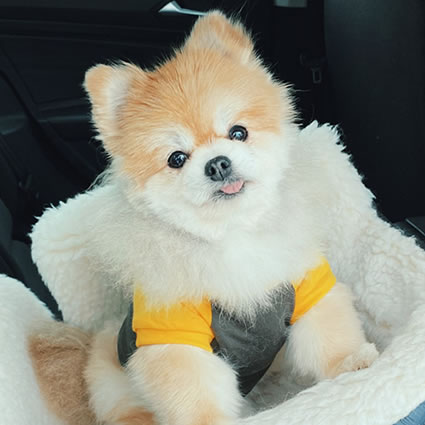 Loki, an 8-year-old Pomeranian, has become the official greeter at Intrinsic Care Chiropractic. When members come in, they all take turns patting him on his belly and spoiling him. When he's not here, everyone asks about him. Some people actually request appointments only on days he's there!
A Career Move
This is not Loki's first job as the greeter. At the age of 2, he worked with RJ at a pet store, greeting whoever walked in the door. RJ wasn't sure he would remember that experience, but on his first day at Intrinsic Care Chiropractic, Loki didn't miss a beat, greeting every single person who walked in. Sometimes, he picks a favorite and will sit in front of that person until they leave.
Loki loves people, kids, and other dogs too, and is not above asking for a belly rub! He's very food motivated, and his favorite toy is a banana he likes to chase, but naps are important too!
Come Meet Loki
Schedule a visit today to experience the difference chiropractic care may make for you, and meet Loki!
CONTACT US »


Meet Loki, Office Pup | (614) 396-6945